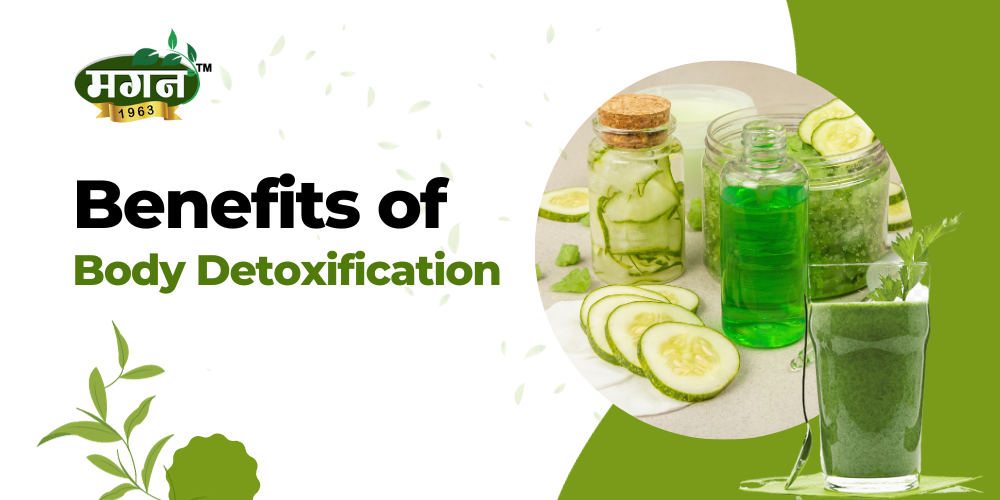 In today's fast-paced world, our bodies  are constantly bombarded with toxins from the environment, processed foods, and stress. These toxins can accumulate in our bodies over time, leading to various health issues. Body detoxification, also known as detox, has gained popularity as a way to rid the body of these harmful substances and promote overall well-being. While some skepticism surrounds the concept of detoxification, many people have experienced its positive effects. In this blog, we will explore the top 5 health benefits of body detoxification.
1. Enhanced Energy Levels:
One of the most noticeable benefits of detoxification is the surge in energy levels. Toxins can sap your energy, leaving you feeling fatigued and sluggish. When you eliminate these toxins from your body, your energy levels can naturally increase. Detox diets often involve removing processed foods, sugars, and caffeine, which can lead to more stable energy levels throughout the day. Additionally, the body can focus on repairing and rejuvenating itself when it's not constantly processing harmful substances.
2. Improved Digestive Health:
A common outcome of detoxification is better digestive health. A detox can help reset the digestive system by eliminating foods that may be causing inflammation or allergies. It also encourages the consumption of nutrient-rich, whole foods, which are easier for the digestive system to process. As a result, individuals often experience reduced bloating, better bowel movements, and a decrease in digestive discomfort.
3. Weight Management:
Many people turn to detoxification as a means of kickstarting weight loss. While detox is not a long-term weight loss solution, it can help jumpstart healthier habits. By eliminating processed foods, sugars, and unhealthy fats, you reduce calorie intake and encourage the consumption of nutrient-dense foods. This can lead to weight loss and, more importantly, a shift towards a healthier diet and lifestyle. Remember, the key to sustained weight management is a balanced diet and regular exercise.
4. Stronger Immune System:
A detox can also give your immune system a much-needed boost. By reducing the toxic load on your body, your immune system can function more effectively. It can focus on fighting off illnesses and infections rather than constantly battling harmful substances. Moreover, the intake of immune-boosting foods during a detox, such as fruits, vegetables, and herbs, can further strengthen your body's defenses.
5. Mental Clarity and Emotional Well-Being:
The benefits of detoxification aren't limited to physical health. Many individuals report improved mental clarity and emotional well-being after completing a detox. Toxins can cloud the mind and lead to mood swings. When you remove these toxins, you may experience improved concentration, better sleep, and an overall sense of calm. Some detox programs also encourage mindfulness practices, which can contribute to reduced stress and a more positive outlook on life.
While body detoxification offers several health benefits, it's essential to approach it with caution. Extreme detox methods can be harmful, and it's important to consult with a healthcare professional before making significant changes to your diet or lifestyle.
Additionally, detox should be seen as a short-term strategy for kickstarting a healthier way of living, rather than a long-term solution.
In conclusion, body detoxification can have a positive impact on your health and well-being. By removing toxins, enhancing energy levels, improving digestive health, aiding in weight management, boosting your immune system, and fostering mental clarity, you can experience a revitalized and healthier version of yourself. However, always approach detoxification with a balanced and informed perspective, and consult with a healthcare provider before embarking on any detox program.